A NEW GENERATION OF

HONEST MONEY
LD2 IS AN ASSET-BACKED DIGITAL TOKEN PROTOCOL THAT FACILITATES VAULTED, PHYSICAL OWNERSHIP OF REDEEMABLE PRECIOUS METALS AND REAL-TIME TRADING OF THOSE ASSETS.
LD2 = LIBERTY DOLLAR 2
LD2 embodies the spirit, methodology, principles and community of the Liberty Dollar currency.
BUY SILVER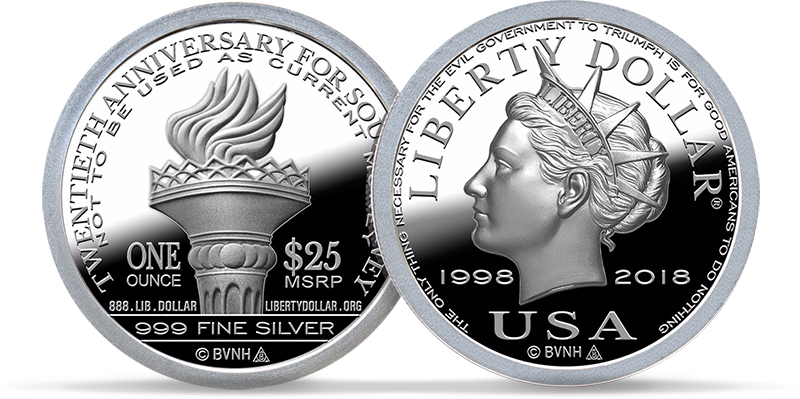 WHAT
PROBLEM

DOES LD2

SOLVE

?
The LD2 protocol creates digital tokens that are globally liquid, value-stable, and with low volatility,
solving the issue of cryptocurrency's market volatility.
These asset-backed digital tokens are 100% backed by precious metals and function without relying on a federal central bank. The LD2 protocol combines the stability of precious metals with the benefits of digital assets, offering the best of both worlds.
BACKED BY PHYSICAL SILVER THAT BELONGS TO YOU.
OTHER
RESOURCES

FOR YOUR REVIEW.
Below you will find a few important resources we have created for the LD2 project. To get to know our development team, please check our About page. If you have specific questions, please check our FAQ page. Or if there is anything we can help you with, or questions we can answer, please reach out via our contact form.
LD2 assets are secure, with monthly examinations by an independent auditor.
Find Out More
We would be happy to answer any inquiries as quickly and efficiently as we can.
Find Out More

READY TO CONNECT? JOIN OUR LIST.
If you would like to be updated on all the exciting developments with LD2 and exclusive drops please sign up here.
Sign Me Up
Copyright © LD2, LLC. All Rights Reserved. Terms of Use and Privacy Policy.
LD2, LLC – 401 E 8th Street #214-694 – Sioux Falls, SD 57103 – Business ID DL146745